Thanks to the automated sale of online advertising space through computer platforms, programmatic advertising helps you reach the right target, in the right place, and at the right time. Without waste and with high completion rates.
Essentially, programmatic advertising technologies automate the sale of impressions, the audience segmentation, and the optimisation of digital advertising space. By using user browsing data, crossed with target profiling, advertisements are only shown to those who are really interested. Furthermore, this is always done at the cheapest cost possible and in real time.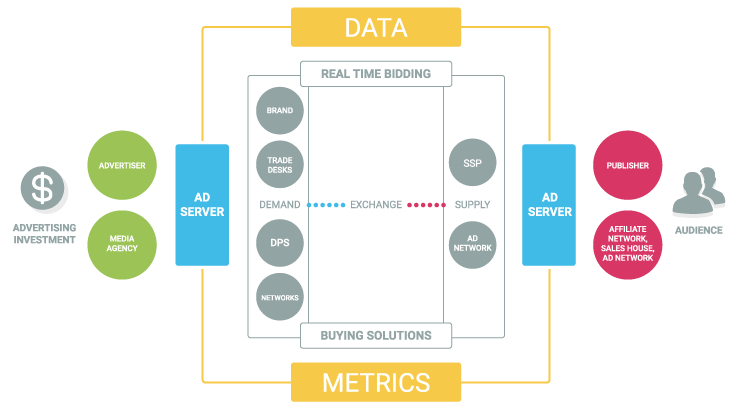 Benefits of programmatic advertising
Using Sp1ndex services, our customer have these main benefits:
Lower costs
Time savings
Greater transparency
High CTRs and more conversions
More specific targets
We manage all types of programmatic buying transactions, from real-time public or private bidding auctions, to automated guaranteed and with an audience, to private deals in private marketplaces.
Real Time Bidding
When the target-profiled user connects to a site of our properties, a real-time automated auction assigns the impression to the advertiser that has offered the highest price for that space and user type.
Automated guaranteed
You can buy a guaranteed number of impressions in our inventory at a fixed price through a direct agreement between both of us, where demand and process traffic are automated. And we can also manage Guaranteed Audience, integrating our data, or integrating on behalf of the Trading Desk the customer's first-party data.
Private Deals
To meet the increasing needs of our advertisers, we pre-trade and agree directly with them the price of impressions within a private marketplace. In addition, our deals are first-look, i.e. traded at the same level of priority as traditional reservation campaigns.